We are often asked where we eat in Bruges. Well, occasionally we would go to Tom's Diner. Delicious tapas, traditional and edgy dishes.
The owner also happens to be called Tom. This is not my restaurant that I want to advertise 🙂
't Nieuw Walnutje is located right across the brewery De Halve Maan, a very nice area in Bruges. There's always the best athmosphere and they have the best mussels!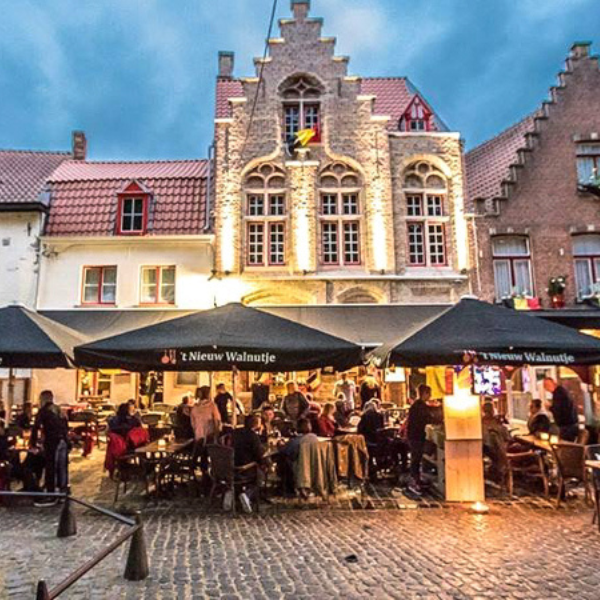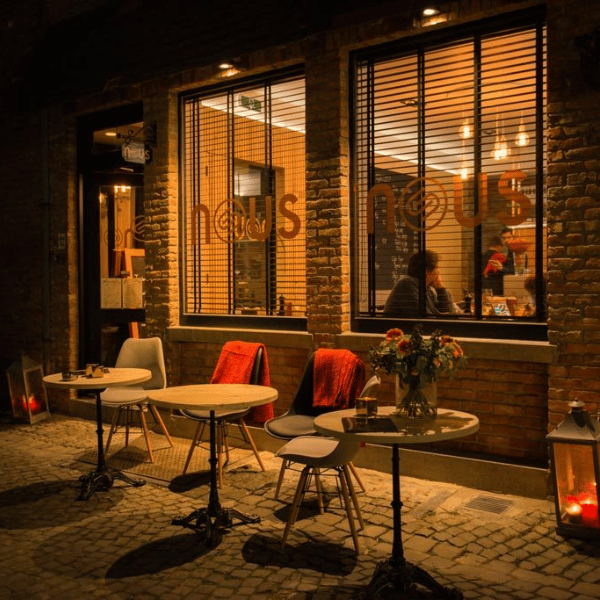 This restaurant is a real asset to Bruges. Finger licking dishes and very pleasant people. It is also very centrally located!
Just around the corner, open every evening (Mon-Sun 18:00-0:00). Local dishes with many different beers in a cozy setting.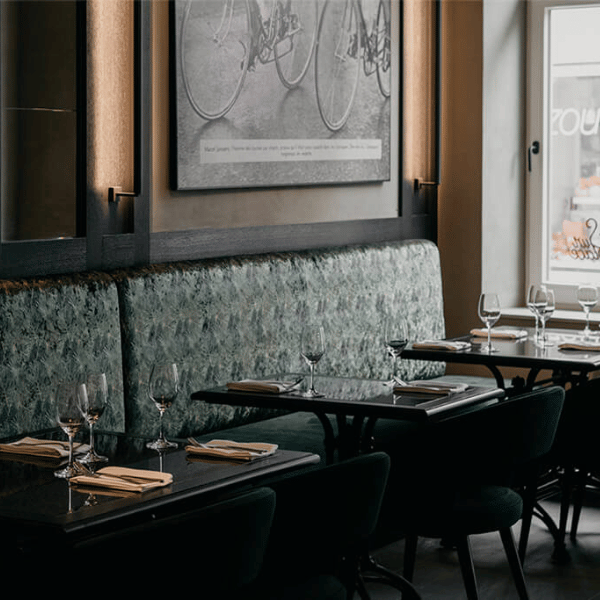 Here you can order typical local dishes. Very popular among the locals. We think the eel is super delicious.
You can eat the most delicious fish and fruit de mer at Seafoodbar Belge. Very friendly people and right across from the Belfry Tower.
We also really enjoy going to Jilles Beer & Burgers, delicious burgers with accompanying beers.
If you are with a large group and want to eat slow cooked ribs in a variety of tasty sauces (chocolate, beer, spicy, barbecue), Ribs n Beer is the place to be.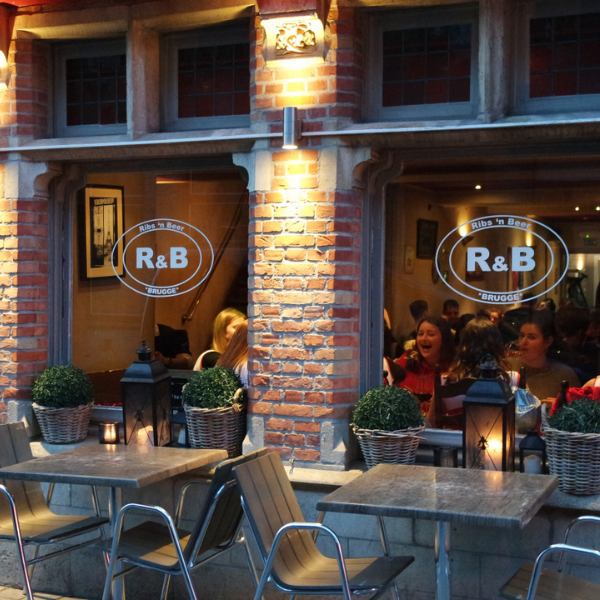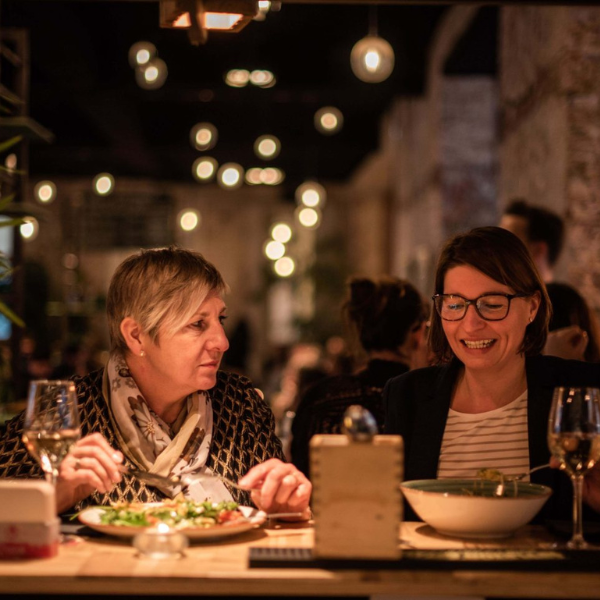 De Republiek is a large and hip building just next to an independent cinema. There is a large garden suitable for children to play. Always two vegan dishes on the menu.
Cambrinus is very close by, between De Drie Koningen and the Market square. They serve local dishes and there is a huge beer selection.
Are you looking for gastronomic restaurant? Den Heerd is the place to be. In the summer you can even linger in a beautiful courtyard garden
Of all the Italian restaurants, our guests praised Sale & Pepe the most. Near the Market Square.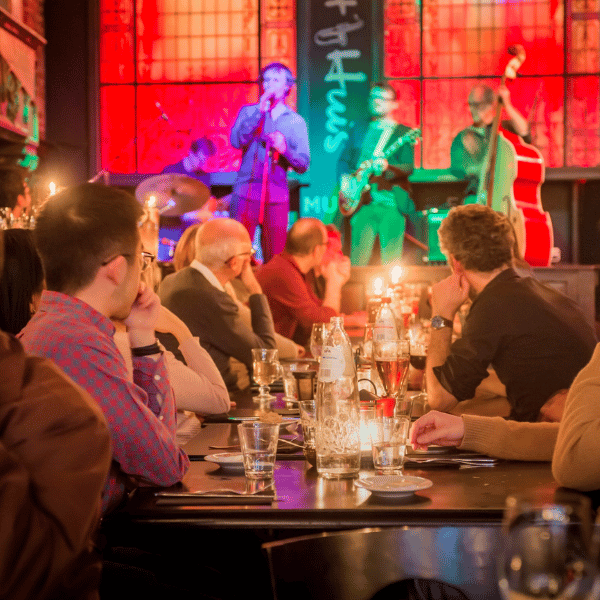 A very cozy atmosphere in an imposing building. Especially if you like jazz and blues, and of course delicious food.
Are you looking for more restaurants in Bruges? The button below will take you to the Visit Bruges website where they display an overview of all restaurants.